Whatsapp New upcomming features are Impressive
Mostly people including me use whatsapp as a caller because of its light weight but with the merits their are demerits aswell.
Btw i have heard WhatsApp is banned in many countries ? my cousin live in Saudia Arabia, he told me that
so after a long time they are going to give us update with different options like :
always mute
storage usage
expiring media
Multi device Support
New wallpaper feature
Always Mute :
those who are already using may knew that the feature of muting notifications comes with 3 options 8 hours,1 week and 1 year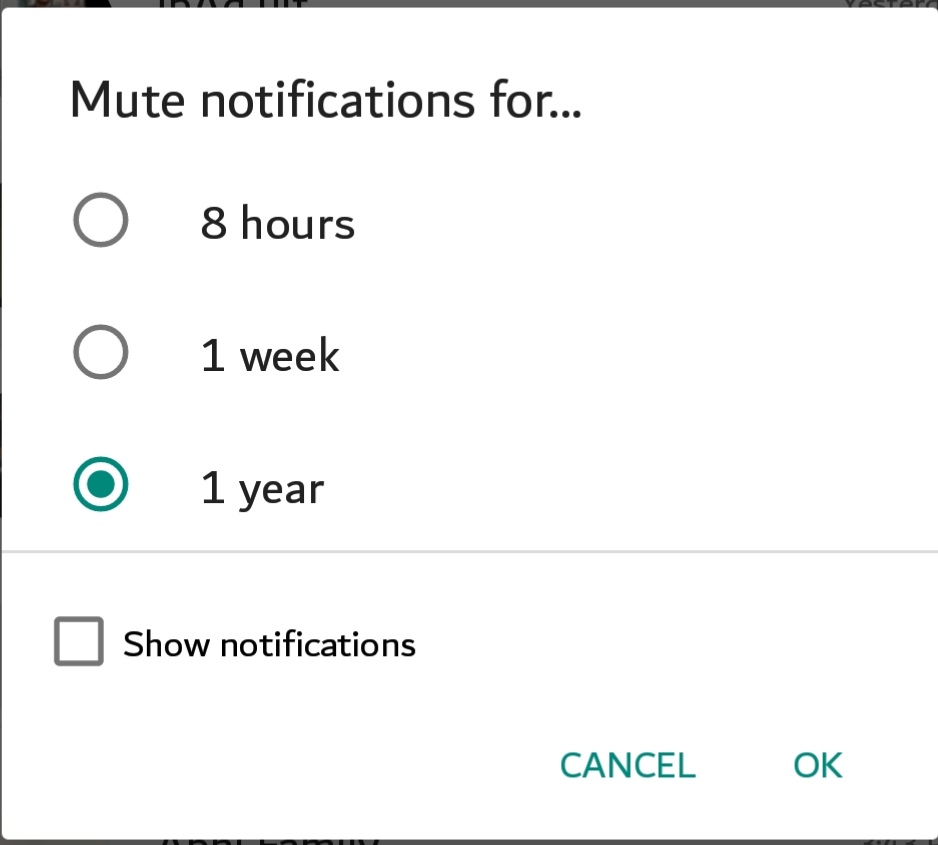 And we all know the time is running so fast that year passes as the speed of months and months as days so notifications pops up again infront of you which will annoy you
so the new feature is going to give option for Mute for whole time/mute permanently with will mute the chat of people permanently.
Storage usage :
the storage usage is the biggest thing concerned by customers of WhatsApp we all know the backup uses allot of storage so with the option of storage usage below the chats we could get instant details about storage usage and manage it instantly.
expiring media :
the Snapchat kind of feature would be implemented where a person could send expiring media like chat , images , videos, or GIFs, the message will instantly get deleted in the receivers phone once he/she leaves the chat. The best thing about this feature is it will not say or popup that message was deleted.
multi device Support:
The most awaiting feature for many users is multi device Support system because we cannot use same account on multiple devices for example we have important thing on whatsapp , contacts we couldn't contact them with another device, So this feature will allow us to login via different devices.
New wallpaper feature :
they are going to add another app used to provide wallpapers and now you can set wallpaper according to the themes of different tabs.
So thats it for today i hope you would like to know about these upcomming features of whatsapp
https://canvas.yc.edu/eportfolios/3089/blog/Best_online_brokers_for_trading_forex
Future reading