Wake Up Samurai. We Have 3 New Stocks to Trade!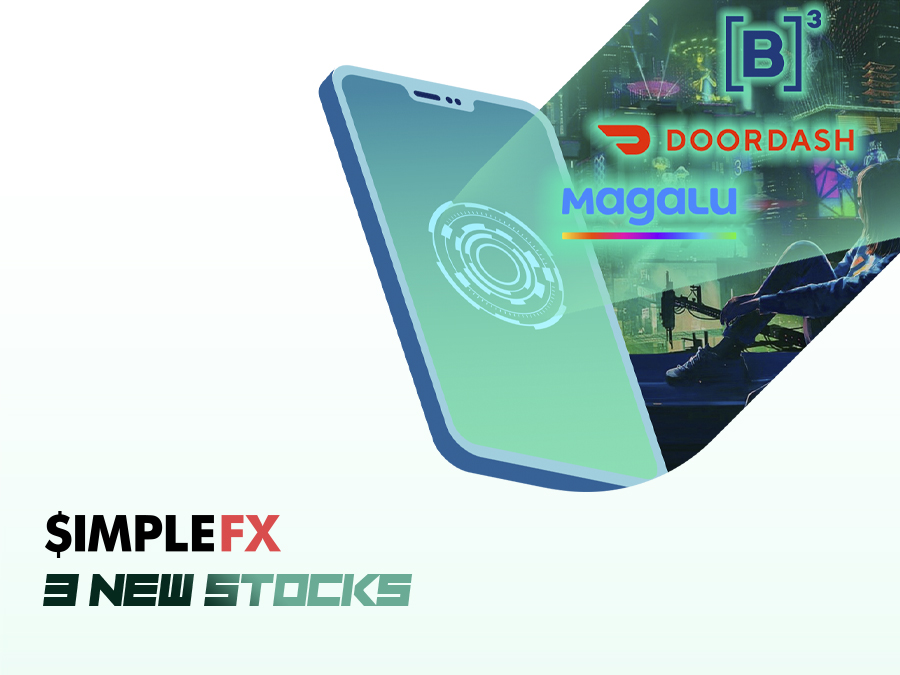 We've recently added three attractively volatile stocks: DoorDash, Magalu, and B3. Trade these new symbols with a maximum of 50x effective leverage and with a minimum investment of less than $1!
With our current promotions, you can even grab a $50 and a $100 reward. Read on to learn more.
DASH.US (DoorDash Inc.)
DoorDash, the leading food delivery service in the US, has one of the most controversial IPO of 2020. On its Wall Street debut on Wednesday, it made a massive 85% surge from trading at $102 to reaching $189.51 per share. The company ended up with a $60 billion valuation at its peak.
Although the company's Q3 revenue rose by 268% based on last year's figures, many analysts agree that DoorDash is not a long-term winner. Its IPO price is ridiculously high and it has a history of ending up with losses. After prices go on a roller coaster, DoorDash is now trading at $167.42 and is up by 2.21% from it's IPO price.
B3.BR (Brasil, Bolsa, Balcão)
B3 S.A. — Brasil, Bolsa, Balcao is a global company based in Brazil. It operates as a regional exchange that offers financial products for trading in markets like equity, commodity, and derivatives. It also has an integrated business model, covering clearing and settlement transactions and central depository services. B3.BR is up by 43% this year to date and trades at around R$60.
MAGALU.BR (Magazine Luiza SA — Bovespa)
Magazine Luiza (or Magalu) is one of the largest retail platforms in Brazil. It has a 1000-store department store chain, 9 distribution hubs, and over 40,000 employees.
The market still has to recognize the potential of Magalu's credit and service business. Although the company's liabilities could be problematic, its net cash of R$1.24 billion can also be reassuring.
MAGALU.BR is priced at R$24.41 as of writing and is up by 102% so far this year. No matter if the price rises or drops, you can profit from this symbol when you trade with up to 50x effective leverage. You can invest a minimum of less than $1 to open the lowest trade.
Don't Miss the Promos!
While you're thinking of your trading strategies for these stocks, why not share them as Trading Ideas? You might just win an instant $100!
Just post your chart analysis on SimpleFX, share them on social media, and you can win an easy $100 reward.
Win another $50 by looking and following clues! As you browse our blogs, social media posts, and any communications, you may chance upon our hidden message. Just read it carefully, follow the easy instructions, and you might just win $50 even without making a deposit.
Good luck trading!
Read more at http://bit.ly/3pd6hbw.
Future reading