The power behind the exchange of wealth.
When asked about the amount of money we hope to retire with, everyone has a specific number they desire to have and this numbers varies from an individual to another. However, the transfer of power and wealth is sometimes within a limited number of individuals in a society and of course we know them but there is still an opportunity for the people who do not have the opportunity to have wealth passed down to them to make wealth as well.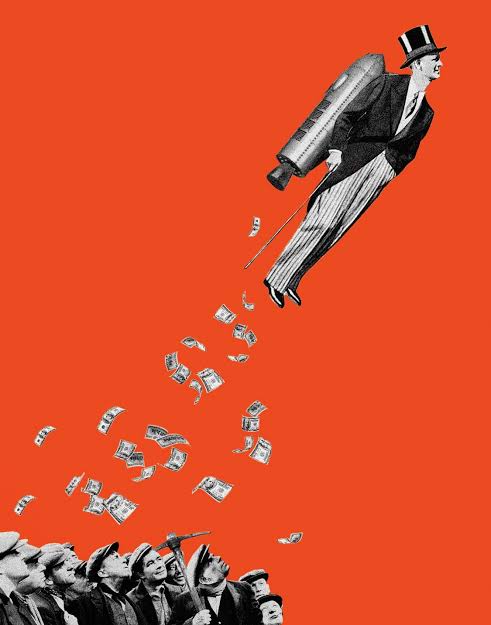 A lot of businesses that are passed down to children usually fail at the long run as a result of the children's incapability to run the business affairs properly. The transfer of wealth has now been shifted from the hands of those who have the opportunity to earn it alone to the capable hands of those who are able to take advantage of opportunities that they find.
For a long time, wealth has always exchanged hands as a result of one invention or the extinction of a particular product or service, let us take a look at how much cable subscription used to be a very big deal before now but in this current age, everyone wants to make use of internet connection to carry out life streaming which is even a lot more easier, now while this was a very good news for those who embraced the changed, it was also a bad news for a lot of cable subscription companies who went bankrupt after the migration.
Whenever there is a change in industrial revolution, it comes with a change in the direction of wealth also. Those who will be able to take advantage of this industrial change are the people who have eyes to see what the future looks like, they are the people who know how to view opportunities and take quick advantage of it. An example of what seem to be the next jack pot in the coming generation is the blockchain.
The blockchain is powerful enough to transform transactions into a transparent and stress free type and totally displacing financial institutions, we are aware that the banking system has been a complete rip off and there has been no form of transparency in its dealings but the case is different with blockchain which offers a complete ease in its methods of transactions.
Although with every of this advancement comes people who are willing to scam people off their fortunes and it is the more important reason why proper research should be made from appropriate channels before making the decision to invest with these future opportunities.
Future reading