The news about the emergence of a new economy, what the previous economy has been like.
There is a lot going on in countries of recent, situations appear to be different with every day that passes and with the news about another lockdown about to happen, there is a huge uncertainty about the possible turnout of the economy and we are not certain about what the economy will say next, is the economy doomed to collapse or get completely destroyed? We will find out soon enough.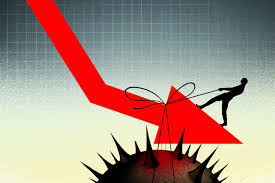 [Credit](How the Economy Will Look After the ... foreignpolicy.com)
The rate of unemployment in different countries continue to sky rocket on a daily basis, some businesses are not making as much profit as before so they have been forced to reduce their expenses by downsizing their members of staff and for some other companies, they have had no other option than to just close down totally.
The money you spend, is the more money someone else makes and the more the economy grows.
For the moments when people lost their jobs and their businesses, the economy automatically stops working since these people no longer have the money to spend as they use to when they were working. The government needs the economy of a nation to keep working and in order to make that happen, there was a decision to slash interest rates on borrowed loans. The reduction of interest rate, made it possible for people to borrow more money and spend, it also allowed businesses to borrow more money to run a business, employ more people that will be paid and then the economy will survive as well.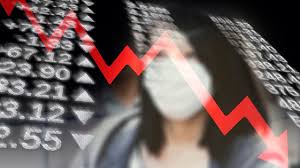 Another way the government tries to make the economy work is through what was done during the covid-19 lockdown, the government began to give out stimulus packages to everyone, making it possible for homes and families to have something to spend, with the stimulus packages being spent, the economy will begin to run again.
Before the pandemic, some job opportunities were the most sought after, but the emergence of covid-19 made it very obvious that we do not really need a lot of these jobs. Technology has made online shopping for instance very easy and even cashiers who were really needed before now have their position as being vacant since technology has taken over most positions.
Although we have been told to prepare for a new economy, technology is changing really fast and we are hoping that this new economy will indeed bring something new as we have been promised, but prior to this time there have been so many cases about having a new great economy and we just hope for the best as usual.
Future reading