Singapore launches blockchain trade and connection (BTC) network
As data, finance, and trade flows become increasingly digitized, people also need safe and reliable trading methods. Singapore's Xinyue University of Social Sciences (SUSS) and Enterprise Singapore (ESG) have launched the Blockchain Trade and Connection (BTC) network-an integrated platform that enables blockchain and other technologies to work together. This project is supported by the National Research Foundation.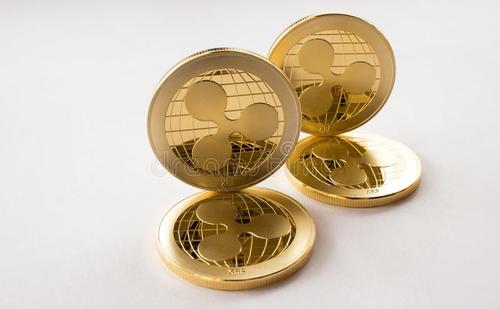 The blockchain trade and connection network allows for innovation and testing of blockchain solutions with multi-modal global supply chain companies, digital trading platforms and technical experts. The network will focus on simplifying connections between existing systems or platforms by integrating mesh networks, thereby enhancing interoperability between blockchains.
To help local businesses and employees understand the potential of this technology, the network will also develop a risk assessment framework for small and medium-sized enterprises to assess how to use blockchain to meet business needs. During the Singapore Innovation and Technology Week (SWITCH) on December 7, 2020, there were initially 6 business partners in the industry (including China's blockchain service network BSN, Global Electronic Trade Service (GeTS), and public enterprise blockchain only Chain) signed a memorandum of understanding to promise to strengthen trade and interconnection links. The MOU aims to create, test and lead the implementation of blockchain trade and connection networks.
In addition, it will be embedded in GeTS, a trade network supported by the Singapore government, which is spread across Asia and also has blockchain record verification facilities. In addition, the network is also supported by the Commodity Information Center (CIC), which facilitates the physical trading platform for bulk commodities, and to a certain extent is supported by GeTS and the Singapore Stock Exchange.
In this cooperation, Singapore Xinyue University of Social Sciences will work closely with academics and industry professionals to plan courses and projects to enhance the knowledge and skills of local employees. Professor Tsui Kai Chong, Dean of Singapore's Xinyue University of Social Sciences said:
"Blockchain trade and connection network is an effort of Xinyue University of Social Sciences to use transformative technology to meet the changing needs of society, and is committed to building an inclusive and resilient society for the benefit of society. We are very happy, by The courses and projects developed here will better equip our students and adult learners to prepare for the future with digital capabilities."
Blockchain trade and connection networks are expected to reduce trade barriers and push the trade and connection sectors into a safe and effective digital future. ESG Administrative Assistant Satvinder Singh said:
"Ensuring a reliable supply chain and a reliable connection with the world is a key factor in maintaining our position as a trading and connection hub. Through the blockchain trade and connection network, we can connect companies and universities to create or adopt Digital solutions to improve the efficiency and transparency of the global supply chain. We will continue to work with Singapore's Xinyue University of Social Sciences and industry partners to assist small and medium-sized enterprises to use the risk assessment framework to assess the flexibility of their existing operations and promote the use of blocks Chain technology to enhance corporate confidence and promote corporate growth."
In order to express the affirmation that the blockchain technology is not tampered with, this memorandum of understanding was uploaded to the blockchain public network VeChain after being hashed.
Singapore continues to witness a large number of activities related to blockchain and digital currency. The country established TradeTrust to help establish specifications and make trade blockchains compatible with each other. The company has been approved and recognized by the International Chamber of Commerce (ICC) and several companies.
https://techonloop.com/profit-revolution-review-join-the-money-making-ecosystem/
Future reading