Scientists Find Severe Damage to 2 Major Glaciers in Antarctica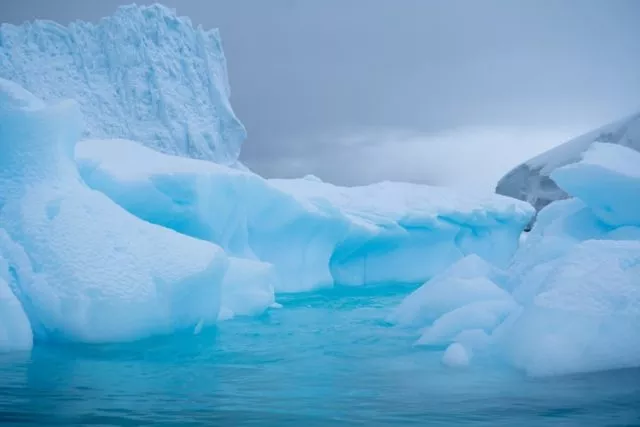 Illustration of a glacier in Antarctica. (Photo: James Eades / Unsplash)
---
A new study by scientists found severe damage to two of Antarctica's main glaciers . This situation is known through satellite image monitoring.
Researchers from the United States and several other countries published the results of the study Monday. It was revealed that the two most rapidly changing glaciers in Antarctica, namely the Pine Island Glacier and the Thwaites Glacier.
There were cracks and openings in both of them. This shows signs of structural weakening of the two glaciers.
"The area of damage is comprised of highly curved areas and crack open. This is a sign that both shear zones ice shelf had been weakened structurally over the last decade," said the scientists in his writings, as quoted by Fox News , Thursday (17/9 / 2020).
Changes in atmospheric and oceanic conditions over several decades have caused sea levels to rise as glaciers melt. According to the study, Pine Island Glacier and Thwaites Glacier make up about 5 percent of global sea level rise.
"The two glaciers show distinct changes in recent decades driven by changes in atmospheric and oceanic conditions that have led to increased melting of floating ice sheets caused by the oceans," explained the scientists.
Meanwhile, according to The Science Times , global sea levels are rising at a rate of about 1.4 inches per year.
If the two glaciers are damaged, much of the surrounding area will also be destroyed, causing widespread collapse and significant sea level rise. This was conveyed by Indrani Das, research professor for the International Thwaites Glacier Collaboration and the Lamont-Doherty Earth Observatory at Columbia University.
Satellite images show the evolution of the damage started around 1999 for the Pine Island Glacier, and the evolution of the damage for the Thwaites Glacier started around 2000 but moved further upstream around 2016.
Glacier shear zones, or areas of severe deformation, have increased by about 30 percent since 1992. The fastest increase occurred between 2000 and 2010.
The researchers concluded that the glaciers are unlikely to completely collapse any time soon because the rate of surface melting is so small, but the damage in the shear zone leaves them vulnerable to increased mass loss and retreat of runway lines.
---
Future reading