Reduced Spending is the Beginning to a Financially Free Life
Generating wealth goes far beyond the tooth fairy wishes and hopes, rather it has to do with determination, resilience, idea, proper planning, and proper decision. A lot of people have become millionaires and billionaires through inheritance, lottery, and coupons and so on but unlike this people, if wealth has to be made from scratch, it requires sacrifice and these sacrifices aren't always easy. It is easy to say you will make sacrifices but it is very difficult to follow the laid down plans to keep the dreams to reality. There are two things that involves spending you have to work on in order to achieve a financially abundant life and I will be talking about them on this post.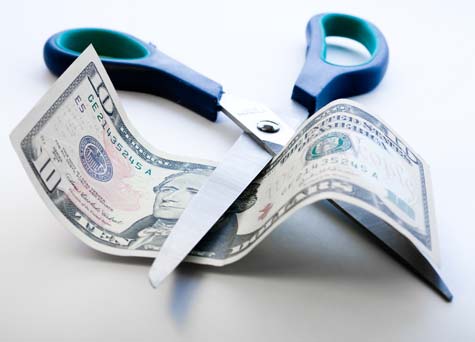 Source
Buying what you can't afford
There is a difference between what you can buy and what you can afford. I was listening to a seminar about 5 years ago, and I was told that you are able to afford something when you can buy 10 units of the same thing at once. This is because buying and maintaining are two different things, and when you cannot maintain, then you cannot buy. It I wrong to buy a $5000 appliance when all you have in your account is $5,200. After buying this, you eventually become broke and have to start from scratch again but when you have the money to buy within 5 to 10 units of the commodity at the same time, then buying one unit is justified. This helps prevent unnecessary spending, thereby giving limits to the number of expenses on a daily. People who follow this rule find it very difficult to live a flashy live as the live might be far beyond what they can afford and they will only buy what they can afford.
Channeling Finance to grow wealth and not spending them
At the beginning of everyone who is starting to grow their finance from the scratch, one thing is certain and that is being paid according to the time spent working, that is you are paid for the time you spend working. This isn't always enough to live a daily lifestyle because the income received is based on how much value is placed on your time by your employee and not how much value is placed on you. Getting paycheck is the foundation of receiving incomes but in other to grow your income into wealth, investing most of the income is a very good advice. Spending each paycheck on things will actually keep attending to your daily needs but what happens when you get cut off that paycheck or what if you need a better life, you then need to start looking for a higher paying job. Instead of doing this, it is advisable to take a large part of your income and invest it while the rest should go into savings and spending.
Nobody says spending is bad, but wasteful spending is awful. The ability to reduce your spending is the beginning to keeping money at hand and when money starts to stay at hand on a regular, they are used for better things like investing.
Future reading