Newly launched solar powered three-wheeled car can travel up to 1600Km without charge
California-based company Aptera has claimed that its three-wheeled "solar-powered vehicle that will never require charging" and it can travel up to 1,000 miles, or 1,600 kilometers. The first batch of solar-powered electric vehicles sold within 24 hours, with manufacturer claiming they would never need to be charged.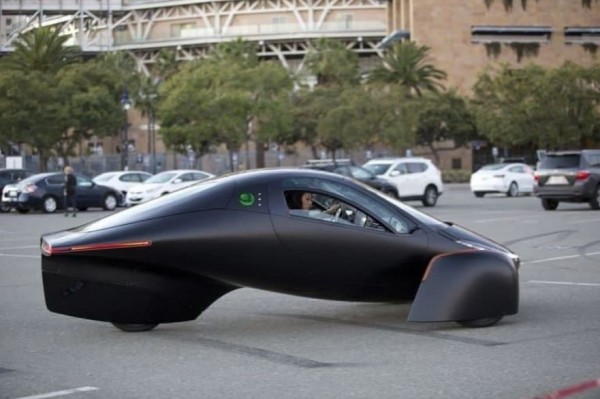 image source
According to a statement on the company's website, 'Aptera is known for its lightweight vehicles, which offer low-power aerodynamics and cooling, materials science, manufacturing methods and very efficient vehicles to their customers.'
Aptera's ' Never Charge' capability is part of every vehicle and its purpose is to be able to run up to 11,000 miles in most parts of the world using sunlight. The unusual shape of this vehicle makes it aerodynamically efficient, requiring less energy to run.
None of the mass-produced vehicles on the market yet can travel more than 500 miles, although there are some limitations to the Aptera's claims of such a long distance and no need for charging. The solar panels that cover the car can only use enough sunlight a day to drive the car up to 40 miles a day and it is also subject to the California sun.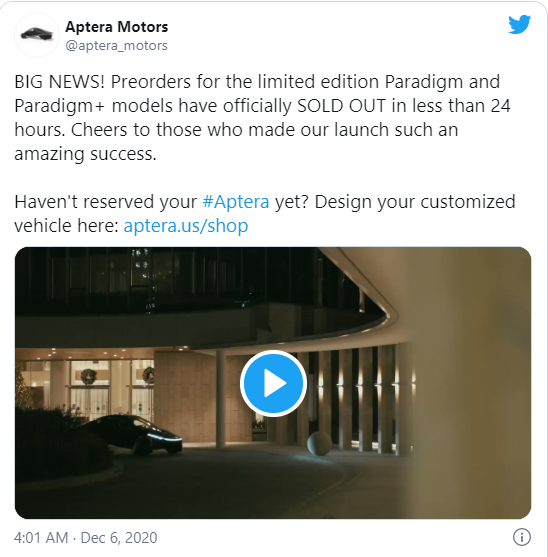 image source
"40 miles doesn't sound like much, but it's like parking your car and magically filling it with two gallons of fuel overnight," said Steve Fambro, co-founder of Aptera. So the fact that you can park it outside the office or anywhere else will have more energy than you left behind. "You can charge it without spending any money. I think it's a freedom that a lot of people will love. "
The car also has a 110-watt manual charging system that can be charged from a wall-mounted socket. It can provide energy for travel up to 150 miles a night. The first batch of this futuristic vehicle included only 330 vehicles for order, which will start delivery in 2021.
Thank you for reading! Stay Safe!👋😌
Resources:
Future reading