Moving? Here's What You Should Know About House Removal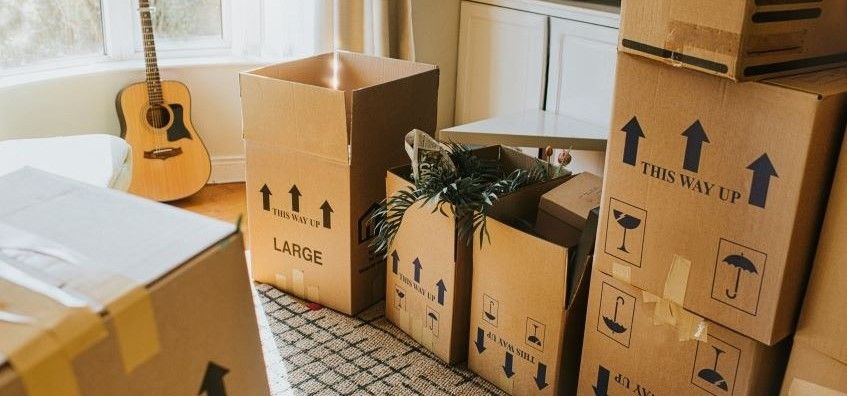 House removals can ease the stress of moving house by handling the heavy lifting for you. Several factors, such as distance, the services needed and the number of items, determine house removal cost, so finding the right company is important to keeping your move affordable.
So you've found the house of your dreams, and agreed both a price and a completion date. Now you just need to work out how to get your possessions from your old place to your new home.
Here's where a house removals firm can help.
What does a house removal company do? Put simply, a house removal firm will help you get your things out of your old home and into your new one, though the exact service available will vary. Many removals firms will offer a choice of services, depending on your needs and budget. You may choose, for example, a simple service that requires you to pack up all your belongings in boxes provided by the removals firm and they will only move them from A to B. Alternatively, you may prefer to pack the bulk of your belongings yourself and just leave fragile items to the professionals, or go the whole hog with a full packing service.
Similarly, while some removal firms will simply unload the boxes once you reach your new property, others will help you fully unpack those boxes and make the property feel like home from the outset.
How much does house removal cost?
There are all sorts of different factors that will play a part in determining how much a house removal firm will cost when you move home.
For starters, there's the quantity of items being transported between the two properties ‒ the more you have to move, the more it's going to cost.
Similarly, the distance between the two properties will also play a role here. It will cost less to move a mile down the road than from one side of the country to the other, for example.
And then there's the amount of work involved. If you are sourcing the boxes and packing them yourself, then the removals firm is likely to cost less than if you want them to pack and unpack your items at each end of the journey.
Finally, there's the simple fact that different businesses will have their own prices, which is why it's worth getting quotes from a couple of different removal firms so that you have an idea of what's reasonable.
According to price comparison site Compare My Move, the average quote for moving all the possessions in a three-bedroom property – including dismantling and reassembling furniture – to a new home 50 miles away comes to just under £1,200. That's not exactly small change, so it's clearly something you need to budget for when planning a move.
How to find a home removal company?
There are all sorts of different ways to track down a firm to handle your home removal. For example, there are now price comparison sites that allow you to quickly get a quote from a handful of local firms, allowing you to swiftly compare prices and see exactly what's included.
Alternatively, you may like to ask around for recommendations, so that you know you are using a firm that you can trust.
You could also try asking local friends and family who have moved recently for recommendations.
Finally, you can use a site that puts you in touch with trusted, reliable traders in your area. These sites allow you to read reviews left by previous customers, so you can get an idea of what standard of service to expect.
How to get quotes from home removal companies?
It's not a great idea to simply sign up with the first removal company that you find. Instead, it's advisable to run through the size of the job with a few different businesses and ask them to provide you with a quote for the job.
You should ask them to break down the quote so that you know exactly what is included and what each element is going to cost you.
This will also make it easier to compare quotes from different businesses.
Can I do it myself?
Of course, there's no obligation to enlist the services of a professional removals firm. If you are buying your first home and don't have much furniture to move you may well be able to manage the move yourself, perhaps by renting a van or getting a few friends with decent sized car boots to give you a hand.
This may be a cheaper option, but it's not without its downsides and will become increasingly difficult the further up the property ladder you climb and the more furniture and possessions you acquire. In addition to buying your own boxes and packing materials, you'll also be responsible for ensuring that everything makes it to your new home in one piece.
Given the stress involved in a house move, you might prefer to leave all of that in the hands of a professional rather than an eager, but clumsy friend.
Future reading