How to become a broker part 1
We start trading on the exchange from scratch: Step-by-step action plan. In this blog, I will teach you how to trade. Follow the release of updates on my page.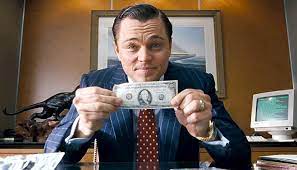 So, you have decided to engage in stock trading, but so far you have little idea of ​​how you can do it. Well, let's consider together the main milestones that will need to be passed in order not only to start trading on the exchange, but to start making stable money on it. First of all, a few words about what an exchange is and how it differs from the notorious FOREX market, which many of you are probably fed up with. However, here you should immediately make a reservation. I have nothing against the FOREX foreign exchange market (moreover, I have sufficient experience of successfully making money on it), however, I am very suspicious of those intermediaries who, at present, en masse provide access to trading on it.
We are talking about numerous dealing centers (DC), which now all as one, amicably call themselves brokers (without having absolutely no reason for this). Probably, the very concept of a dealing center is already so dirty and dirty (in terms of the reputation they have acquired over the past couple of decades) that everyone wants to disown it. But, as they say, whatever you call yourself, the essence will still remain the same.
I will not go into details here about the internal cuisine of these organizations (DC), because I do not want to go far from the topic of this article, which is clearly indicated in its title. However, if you are interested in delving deeper into this issue, I strongly recommend that you familiarize yourself with this material: "Forex Dealers".
Trading on an official exchange floor through a broker differs from trading through a dealer or DC, primarily in that the broker acts exclusively as an intermediary, and the dealer in most cases plays the role of a counterparty for all transactions with a client. In other words, the broker, unlike the dealer, is not interested in the client's loss. Again, you can read more about this by following the link above.
Starting to trade on the stock exchange, you can be sure that your success will be completely in your hands. That is, all successes and failures here will entirely depend only on your talent and level of competence, and not on the level of honesty (or, rather, greed) of the intermediary.
Well, among other things, you will have this action plan in your hands, thanks to the observance of which you will be able to avoid most of the mistakes that most of the newly minted exchange players face.
Future reading