How covid-19 has impacted the Aviation sector in Nigeria
Since the outbreak of the virus, roughly a year now. A whole lot of things have changed as the pandemic tends to threaten the economy of a lot of countries, Nigeria inclusive. Some sectors of the country's economy have nearly been paralyzed due to inactiveness as a result of the precautionary measures to curb the spread.
However, the impact of the Coronavirus or covid-19 as it's well known as can't be overemphasized. The virus deals a big blow to various sectors of the economy; healthcare, agriculture, oil and gas and the aviation sector which happens to be suffering a worse fate isn't left out.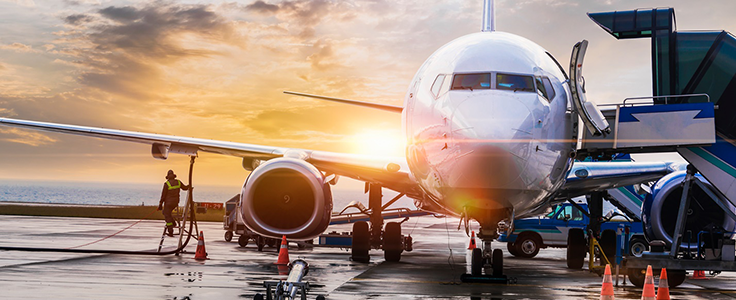 source
The aviation sector plays an important role in facilitating economic growth and development and provides numerous economic and social benefits. The aviation sector has greatly been affected by the covid-19 pandemic considering, countries all over the world affected by the virus have in a bid to reduce the spread imposed severe travel restrictions leading to flight cancellation outpacing bookings and airlines reduced capacity to respond.
According to the news of late, the aviation sector has been having it quite rough these past months. They claim to have lost more in six months than history ever recorded, with an estimate of 20 billion naira (50,467,945.163USD) lost monthly. That's quite a huge loss on its part.
What does this mean for the aviation sector? The aviation sector, a notably important sector of the economy provides about 200000 job opportunities to the people. However, with the sector being threatened by the pandemic, about 125000 jobs are said to be at risk. Following the actions of popular airlines such as Virgin Atlantic, British Airways and Emirates, hundreds of pilots have been laid off to compensate for the losses. Truly, the aviation sector in Nigeria has a long road to recovery and with the pandemic still playing its part, more losses are yet to be recorded.
Future reading