Golf Industry
Hi Friends,
As a fan of the game of golf, I have enjoyed seeing the golf industry come back during the pandemic.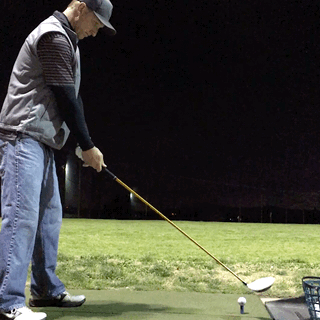 There had been a decline in the United States of people wanting to play golf. The reasons being blamed were the time commitment, the lack of a work/life balance for many people, declining conditions as courses struggled financially, and fewer options as golf courses were being closed down.
When the covid pandemic hit, courses initially shut down, but then largely reopened as they could be played outdoors and in a socially distanced way, not to mention less options than ever for some down time with family and friends. Fewer commuters and more flexible work time/allocation options also spawned people to dust off their clubs. The golf industry had been pushing to move past stigmas about being an old person's game with lots of red tape/rules, and targeted the younger crowd with ease of restrictions (wear whatever you want, fewer marshalls giving people trouble, etc) and more social libations (beer, cocktails, seltzers, etc).
According to the National Golf Foundation, January 2020 had seen 11% growth in rounds played compared to January 2019, so golf was already gaining traction before the pandemic (in the Pacific region - many regions do not have golf during their winter months). In January 2021, there was a 24% increase over January 2020.
I believe all this - when you try to go to the driving range now there are people everywhere and you often have to wait to get a spot, it's crazy. There are also no tee times available if you don't plan a week out as the industry has smartly moved to online booking over the last 5 years. I will say that the golf industry has also done a great job of embracing technology changes with things like GPS rangefinders on carts and smart driving ranges that give you swing speed, spin rate, distance, etc in real time so you can make adjustments as you are on the range.
Golf is on the rise.
Thanks for coming by today, Brian
Future reading