George Soros - A man with a mission (not only a man with money)
Recently, I laid my hands upon a book about George Soros. It is very interesting, beause this man is considered a giant threat to Hungary by the leaders of the country. A few years ago, the entire right-winged campaign in Hungary was about removing all influence of George Soros in the country. In other words, he has received a lot of attention, and I guessed it was about time to learn more about the actual guy!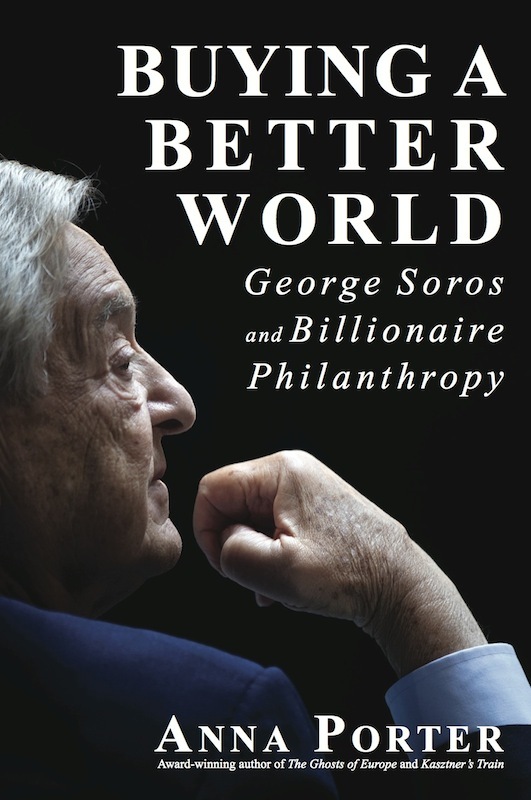 George Soros is very rich
George Soros is a man with Jewish heritage, and he was born in Hungary. He always believed that he was created for something more, and after "leaving" Hungary, he studied in England. He was heavily influenced by one of his university teachers, and this has led to his Open Society thinking. He has done a lot of trading, and he is most famous for warning the leaders in the UK about taking the British Pound in the wrong direction. However, as they did not listen to his advice, he later "betted" against the Pound and became even richer as his "trade" went true.
He is now among the 30 richest people in the United States.
He has a mission
It is interesting to read about the guy, because in the book I am currently reading, it doesn't say much about how he got rich. Instead, it is about how the man has spent his life supporting values he believe to be the foundation of society: Democracy, free press, liberty to believe and live in freedom... He is said to be the only man in the world with his own foreign policy! Yeah, George Soros is working hard through all his organizations to make the world a better place, the way he sees it!
But, he doesn't seem to be a control freak. He is handing out tasks to people he trust and believe in, and gives them freedom to do the work! That is why lots of work has been done through the the organization Human Rights Watch and several others.
You might not agree with George Soros, but he doesn't mind. He likes democracy, and thus, he also enjoys a good discussion. What he strongly dislike, however, is when the press is suppressing certain voices, and when governments control what sort of information is spread in a country.
You don't have to like George Soros, but we have a lot to learn from him...
As I said, George Soros isn't a popular man among the right-winged government in Hungary. But, to be honest, I don't think you have to like the man (after all, that is part of democracy), but to try to silence him and stop him, now that is anti-democratically, and I believe that to be a bigger threat!
I still haven't finished the book, but I look forward to doing so. It is always interesting to learn more about people who live with a goal, with a dream, and with a vision!
Future reading