#club75 || the advantages of shopping at supermarkets, compared to mini markets, markets and other stalls ||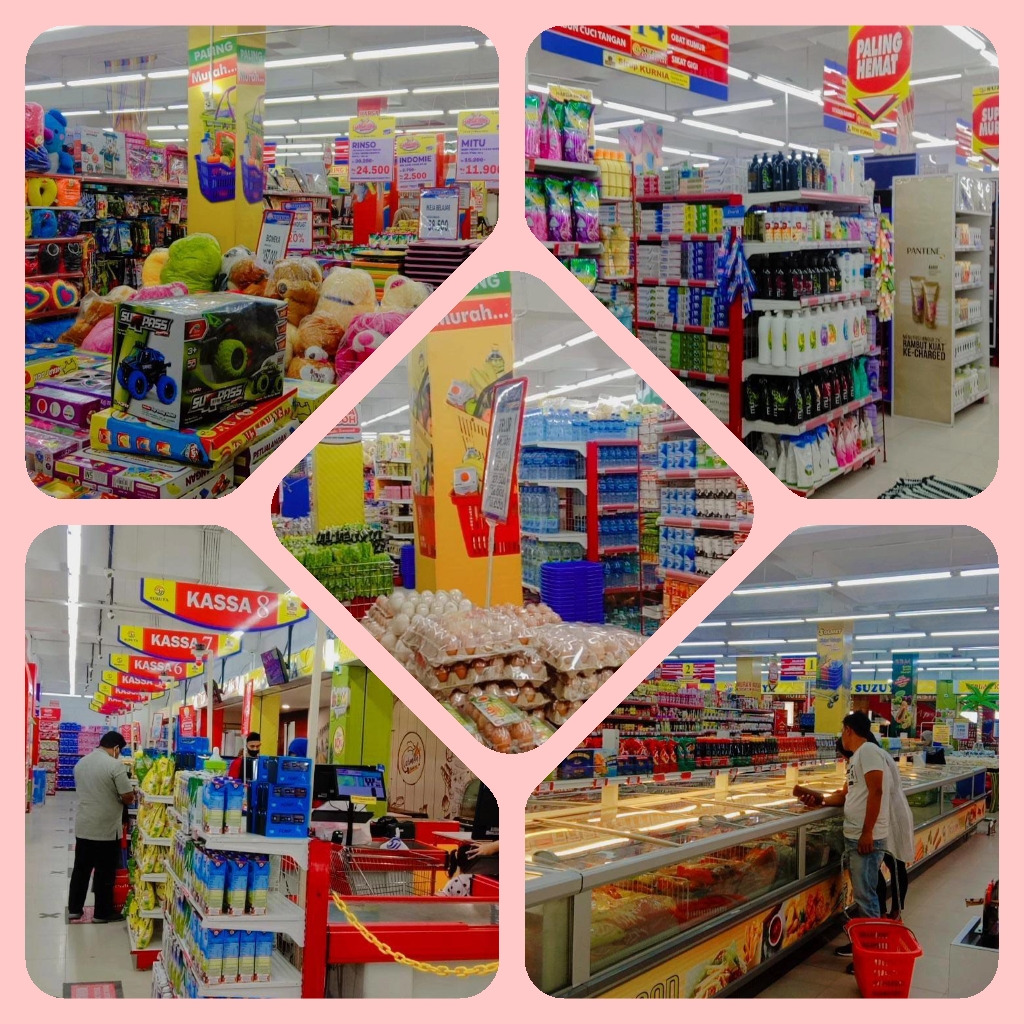 Hello, how are you steemit friends, especially those in the #steemit-family community, who knows your family who wants to shop at supermarkets like mole, suzuya, because shopping at supermarkets is very different from shopping at mini markets, markets, and other stalls the ones in the villages, so on this occasion I want to share it with all of you.
---
Benefits of shopping at the supermarket.
---
It's been two years we have lived side by side with covid, hopefully we will soon return to normal life, breathe clean air without a mask and can go anywhere without worrying, can go to school again and can work again in its original state, don't worry about having to wash and do shopping at the time of monthly shopping.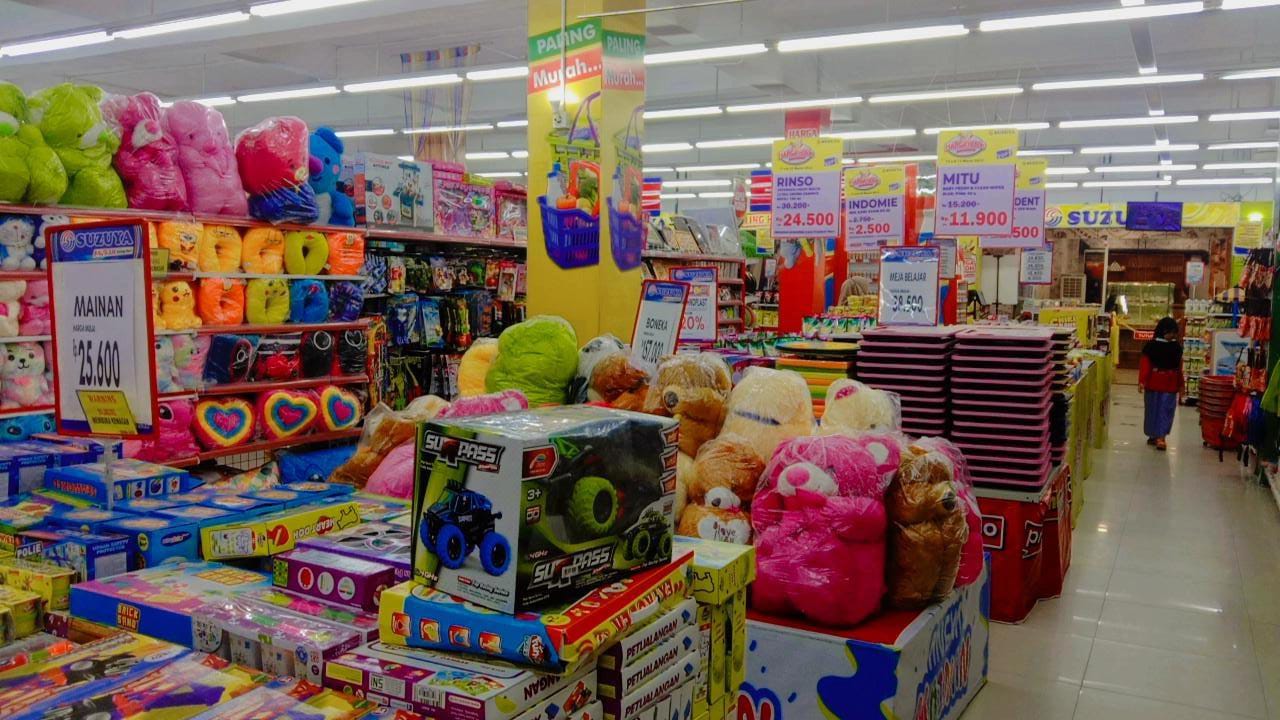 ---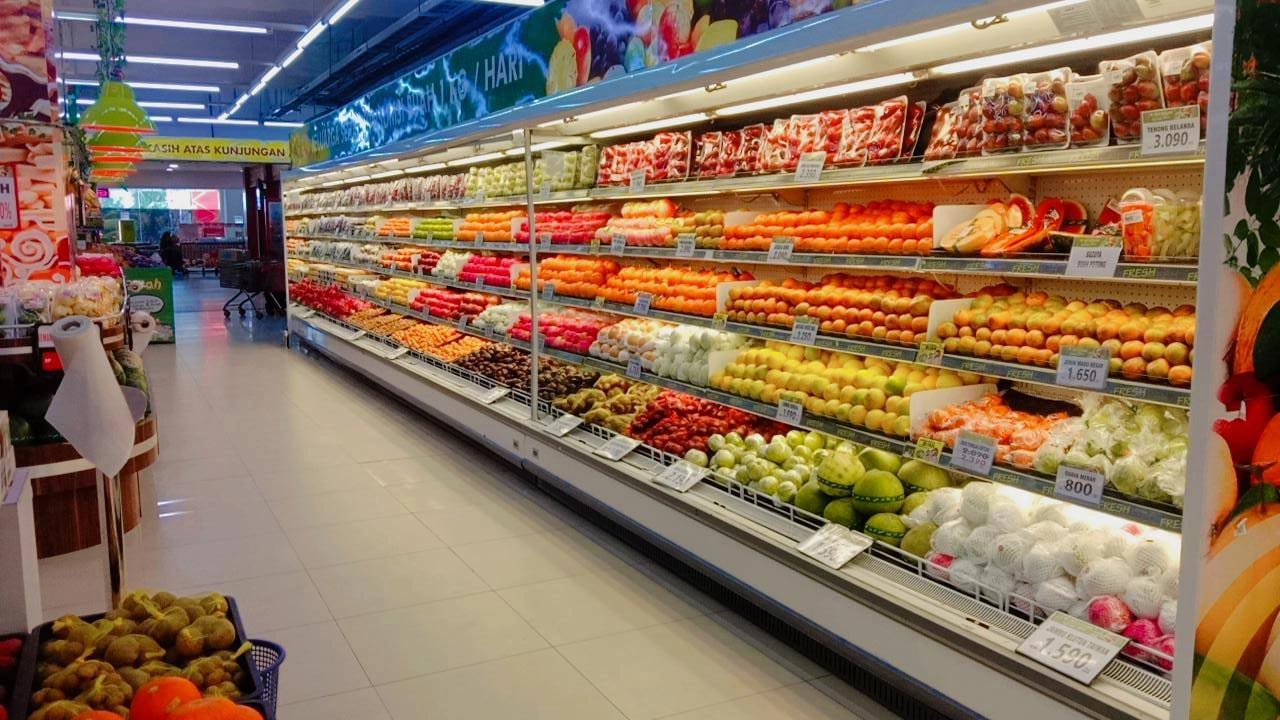 Have you ever shopped without notes or plans, I have and the results are very wasteful because we don't know which stock is at home, so before shopping, it's always a good idea to check the stock that is still at home and then we write or write down what items we need , shopping without records will damage our budget and our plans in one month can fall apart without notes so tend to be more extravagant.
See promos or discounts sometimes we buy things that we don't need for that reason it will still be able to be used in the following month, now this should not be done because this could also be the beginning of a waste because the items we bought the amount sometimes exceeds our daily needs which we need.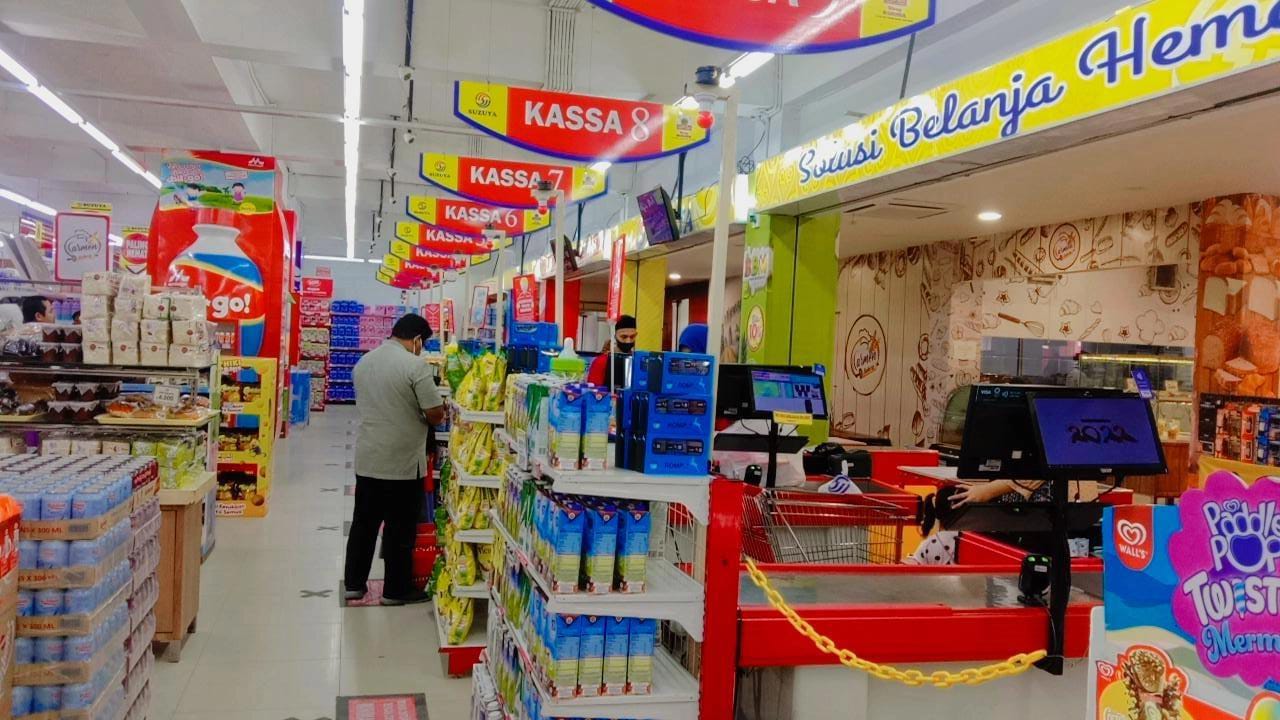 ---
Make sure when shopping our stomachs are also filled, so in my opinion the cause of waste is because we are hungry, so if we can finish it first, eat at home for a proper old breakfast, then we go shopping, because if we are hungry everything looks delicious and interesting, so if you are more satisfied, go shopping at the super market and if you want to look for fresh things like vegetables and fruits you can go to the market, so I never buy fresh ingredients at the supermarket like vegetables and meat because I'm more satisfied or more familiar with shopping at a vegetable seller or a butcher and it's fresher there.
So those who spend monthly only do dry shopping, if it's like oil, don't want to buy it at a shop because the price is more expensive, sometimes in supermarkets the products are better and cleaner.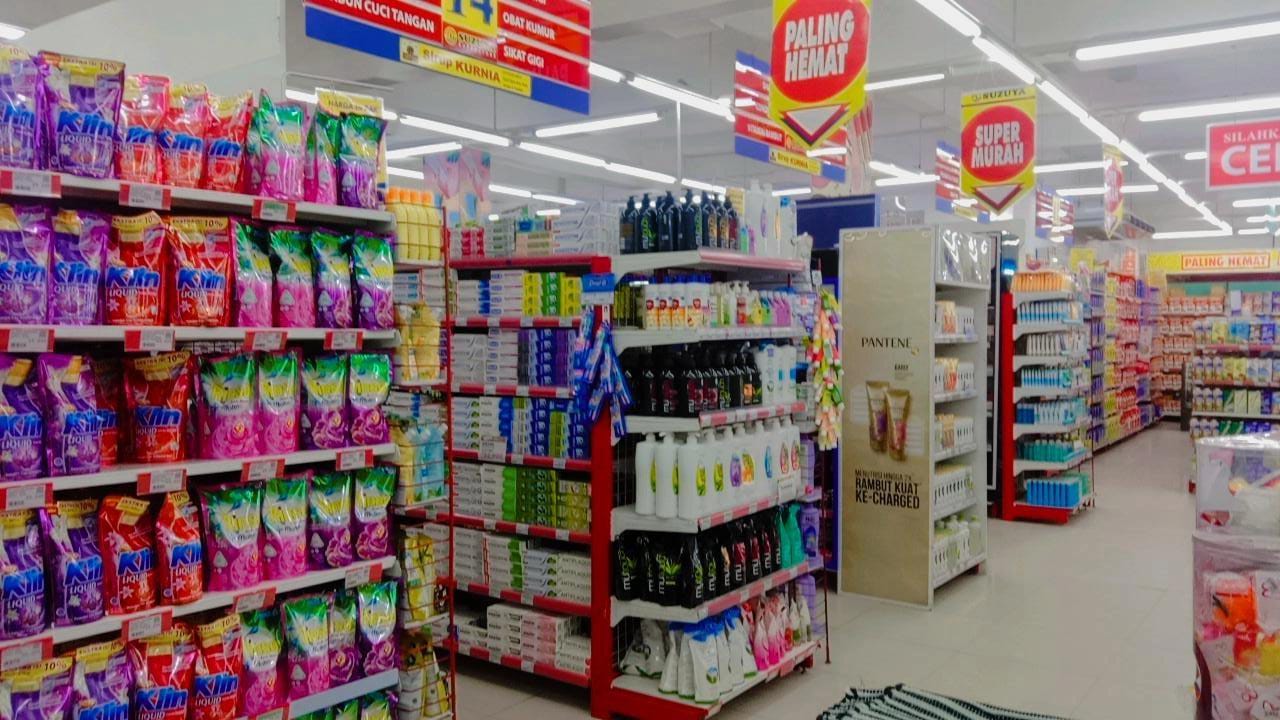 ---
But not all the quality in supermarkets is good, sometimes I also find a lot of vegetables that are not fresh but it also depends on us, but I personally am more satisfied buying at a special vegetable seller, whether it's old or not, we observe like the top shelf or bottom shelf usually I like to find cheaper items at the top, maybe this is one of the supermarket business tricks because sometimes we are lazy to look up.
So if there is liquid money from time to time, we can occasionally look at the family's tastes, but don't do it too often, sort the products and decide on the prices and our tastes later, hopefully the products we are looking for can be discounted.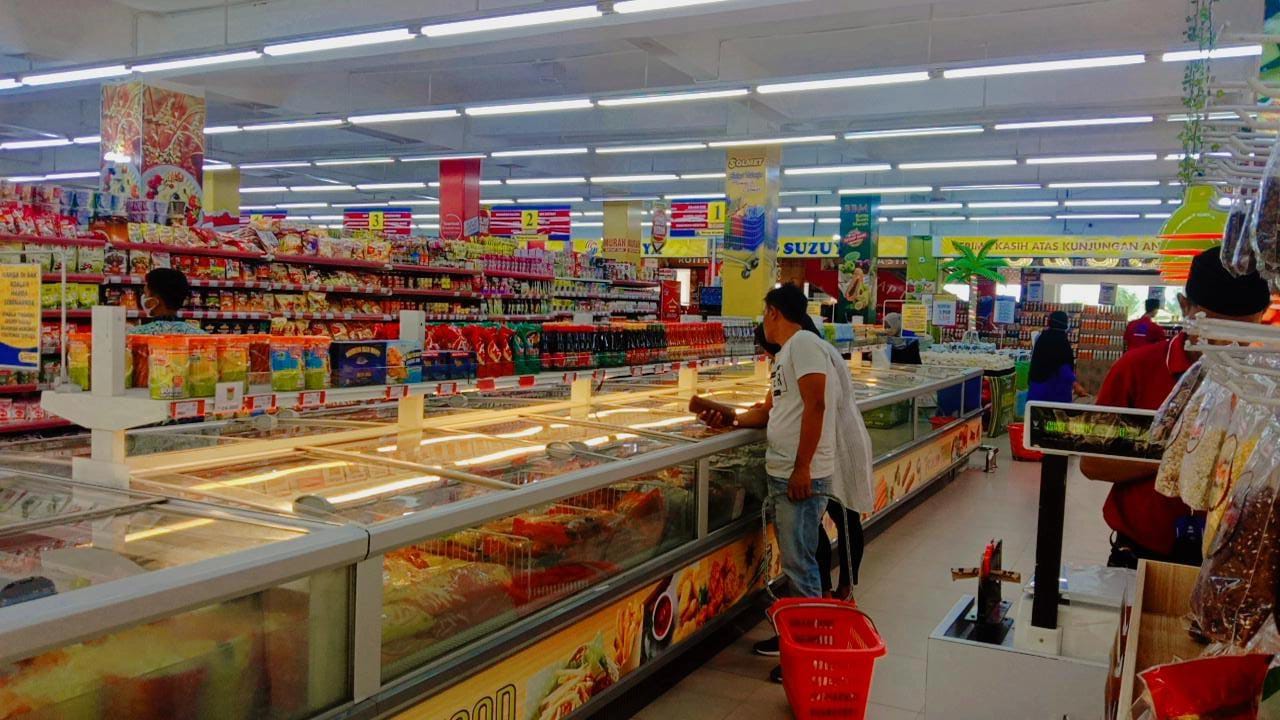 ---
Why is it better for monthly shopping at the supermarket, not at the mini market or other stalls?
---
Because here there are discounts and promos compared to the market, the supermarket makes more promos and discounts, especially when you see the supermarket when it's busy and they already know the conditions, surely visitors will be competing because of this opportunity, and if we shopping at the supermarket will cost you cheaper than usual.
While the market rarely has promotions and discounts.
Now for me, it's more appropriate for monthly shopping at the supermarket, because monthly shopping is long term, so if you go shopping once a month, even if we shop or buy things we don't need, it definitely only happens once a month, we can still indulge ourselves in buying things that we don't need. we like it but we don't want to lose if we shop more often at the supermarket.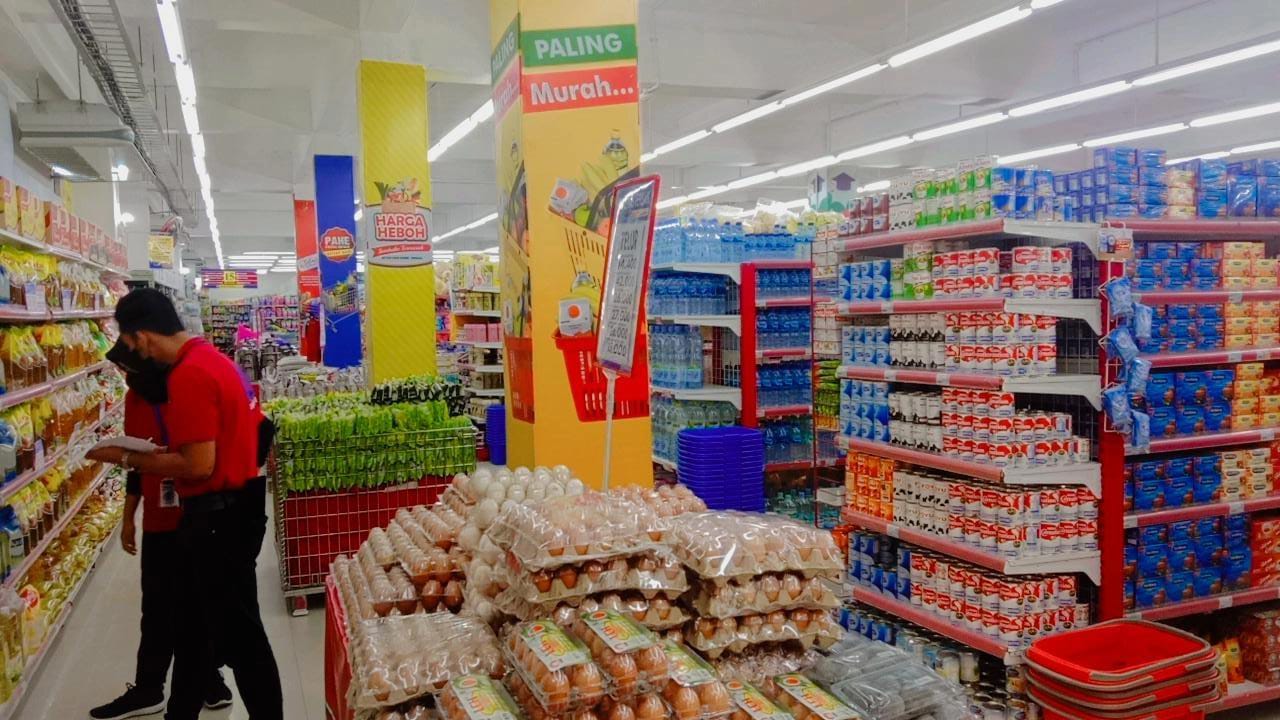 ---
Now that's the benefit when we shop monthly at supermarkets instead of shopping at mini markets and other stalls, hopefully this post is useful for all of you and if something goes wrong, you can comment below, and see you in the next post, thank you.

Gretings From Me @humaidi
Thanks To :
@pennsif
@steemchiller
@greatketty
@steemit-family

Future reading