China's chip valuation skyrocketing institutions looted?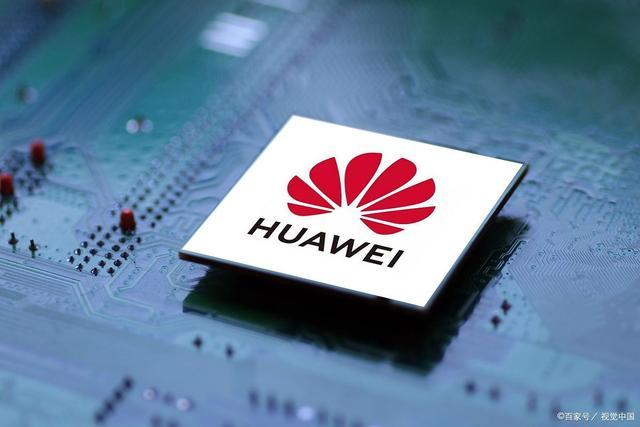 Around the beginning of this year, some funding sources have found Wang Lu, hoping that he can gather a group of people to start a business in the chip field. Wang Lu entered the chip industry in 2010, initially in a foreign company, and then in charge of the chip business in a domestic unicorn company with a valuation of more than ten billion US dollars. Nowadays, people from Wang Lu's background are becoming the target of enthusiastic pursuit of funds from all walks of life.
The chip industry chain has a mature global division of labor. After decades of investment and accumulation, international giants have occupied a monopoly position in key links of the industry chain. Before the United States imposed export restrictions on Huawei and other Chinese companies, the semiconductor industry has been unpopular in China for a long time. Except for a few companies and research institutes who are engaged in research and development, there is almost no accumulation of relevant talents elsewhere.
"Except for Huawei HiSilicon, there is no other domestic company that has really done well. Research institutes are nothing more than the Institute of Microelectronics of the Chinese Academy of Sciences and the Tsinghua Institute of Electronics, plus at most some edge chips that have done edge chips in the past two years. Start-up companies." Wang Lu said, these people have basically been over the threshold by investment institutions and headhunters.
Funders who have contacted Wanglu include sub-funds of the National Large Fund, local government industry funds and market-oriented private equity venture capital funds, which basically cover all types of investment institutions in the market. The reason for these funds to persuade him to start a business is: this year many semiconductor companies are listed, investment institutions have exited income, and the second phase of the National Fund has also begun to enter the market. The market is very liquid. This is a good time to start a business. After this wave has passed , The capital of the market may be tight.
Money to find someone
This year's semiconductor venture capital field is extremely hot.
A huge amount of capital, represented by the second phase of the National Large Fund, entered the market, the high market value of listed semiconductor companies on the Science and Technology Innovation Board, and the domestically produced alternative market that appeared under the worry of "stuck neck"... This was previously no one in the primary market. The realm was suddenly highlighted.
The CEO of FA Light Source Capital, Zheng Xuanle, investigated dozens of VC/PE institutions and found that more than 50% of the institutions in the market are now looking at semiconductors. "Now when I go out to see two investors, at least one is doing semiconductors."
According to Yunxiu Capital's statistics, the total amount of funds raised in the domestic primary market in the first half of the year fell by 30% year-on-year, and the total investment fell by 22% year-on-year. However, the semiconductor field has risen against the trend: in the first seven months of this year, the amount of equity investment in the semiconductor field exceeded 60 billion yuan, twice that of last year, and is expected to exceed 100 billion by the end of the year, reaching three times the total amount of last year.
No investment institution is not eager for semiconductor projects, and even those US dollar funds that did not invest in semiconductors have begun to flood in. Sequoia, IDG, Hillhouse, Lightspeed and other well-known funds are becoming more and more active in the semiconductor field.
Comparing to the key investment directions of the National Big Fund, and comprehensively considering team capabilities and resources, Wang Lu chose the direction of entrepreneurship in the chip design of communication network security, aiming at customers in market segments that require independent controllability and information security. demand.
The scale of this market is not large, only about 2 to 4 billion yuan per year. But Wang Lu's consideration is that as long as he can win a few percent of the market share, he will have a revenue scale of hundreds of millions of yuan, which is not an unattainable goal for him. And to achieve revenue of hundreds of millions, whether it is listed in the domestic market or acquired will be enough.
Wanglu's financing process went smoothly. It took him one and a half months to complete the business plan, find three or four investors, and finalized a pre-A round of financing of 350 million yuan. At this time, Wang Lu's company has just been established for 10 months, with about 40 people, and has a formed chip design plan. The company is valued at 2 billion yuan.
Investment means investing in people and teams. Although this phenomenon exists in other fields, it is more obvious on the chip.
"There are not many investors who really understand chips." After seeing almost all well-known investment institutions in the market, Wang Lu felt that investors basically looked at the surface, such as the background of the founding team, whether it was a well-known big cow. Most investors do not understand technical details and product solutions. Even top investment institutions such as Sequoia and IDG are looking for external experts for consultation on chip projects.
In fact, the key to the successful financing of Wang Lu's company lies in the fact that the company's technical partner is a turtle who has returned from Silicon Valley and has 38 years of experience in the chip industry. This partner has complete chip design experience in chip manufacturers such as Marvell and Qualcomm. "There are almost no such people in the country. They are looting everywhere, and no less than 40 investment institutions have looked for him."
Compared with Internet start-up companies with early financing of the order of millions or tens of millions, the demand for funds for start-ups in the chip field is to a higher level.
Wang Lu calculated an account for the interface news reporter. The team of 30 people, based on the average annual salary of 500,000, will cost at least 40 million for three years. It also needs to buy test equipment and IP, which will cost more than 100 million yuan after the chip design. Tape out, 16nm tape out at least tens of millions at a time, plus packaging testing and so on. "You must have at least 200 million yuan in hand for the company to operate normally, otherwise it will not operate at all."
The country is investing a huge amount of money to promote independent control in the field of chips. Similar to Wang Lu's idea, making domestic substitutions in a certain link or market segment of the chip industry chain is also the story of most start-up companies in the chip field-most of them have clear European and American benchmarking companies, even Compared with the latter, technology and product capabilities are far different.
Crazy valuation
According to Wang Lu's plan, if the company goes public in the future, the first choice must be on the Science and Technology Innovation Board.
The semiconductor industry is the absolute protagonist of the domestic IPO market this year, and most of them are listed on the Science and Technology Innovation Board. According to a data from the research institution CCID, the current average PE value of A-shares on the Shanghai Stock Exchange is 16.08 times, while the average PE value of sci-tech innovation board semiconductor companies can reach 124 times. This means the same amount of investment for investors. Can reap a difference of nearly 10 times the income.
This is also one of the reasons why investment institutions in the primary market are keen to invest in semiconductors. The science and technology innovation board has made the exit channel smooth. This expectation has become the Chinese version of NASDAQ's plate. The semiconductor concept is extremely welcome, and it can generously give a hundred times the price-earnings ratio in the secondary market.
Confused-when talking about the valuation of semiconductor companies on the Science and Technology Innovation Board, Yang Lei, the founding partner of Huashan Capital, said so.
Huashan Capital has gained a lot on the Sci-tech Innovation Board this year. Semiconductor companies such as VeriSilicon and Anji Technology have all been listed on the Sci-tech Innovation Board. "All companies, including the companies we invest in, have a market value higher than we thought. The same companies on Nasdaq will not be so high."
In July, the stock price of the giant SMIC rose more than twice on its first day of listing, attracting the attention of countless public and investment institutions. After that, Cambrian, an AI chip company that was still losing money after only four years of establishment, was listed on the Science and Technology Innovation Board, and its market value exceeded 100 billion yuan on the first day.
"The Cambrian AI chip is currently the only one in China. I think the market value may reach 100 billion, but I didn't expect it to be available at the opening. I am still surprised." Cambrian investor, Lenovo Venture Partners Song Chunyu told Jiemian News.
The extremely high exit yield has caused funds to begin to pile up in the semiconductor industry. Song Chunyu feels that the funds poured into the semiconductor field from the primary market this year will be at least 100 times higher than in previous years.
Not long ago, Song Chunyu talked on an occasion that investment institutions are now rushing to invest in semiconductor projects and do not even make due diligence. A certain company plans to raise only 1 billion yuan, and 2 billion yuan of funds want to invest. Immediately after speaking, investors came to find out what the project was, hoping to get a share. The radio frequency chip company that Song Chunyu invested in, Ang Ruiwei, also experienced the same situation. The original plan was to raise 100 million, but more than 500 million of funds wanted to be invested.
These may be signs that the industry is overheating.
The Science and Technology Innovation Board has lowered the threshold for listing, and the speed of listing has also been much faster than the previous average of A shares. Many financial investment institutions that flock to them are looking for companies with potential to go public, hoping that the investment can be withdrawn in a short time. "At present, 95% of the institutions that invest in semiconductors may not be professional, and only 5% are professional." Song Chunyu said.
An obvious trend is that the proportion of late-stage investments is increasing-such investments are often the last round of financing before the IPO. Data from Yunxiu Capital shows that the number of investment cases after the C round has increased from 8% in 2017 to 22% in the first half of this year.
Funds continued to flow in, but the demand for projects soon fell short of demand, and the valuations of companies in the primary market were also rising.
"Good project valuation can increase the price by 50% to 80% this year." Song Chunyu told Jiemian News. Yang Lei said more bluntly that the current valuation of semiconductor companies is very outrageous, "I saw a company, and the A round will use 100 times PS (market-to-sales ratio = market value/revenue) to raise funds."
Semiconductor is an industry with high capital investment, long R&D cycle, and it takes several generations of accumulation and polishing to achieve results. In Song Chunyu's words, "It takes ten years to grind a sword, the quality and perseverance of sitting on the bench." But now, under the rush of enthusiasm, the temptation of high market value after listing is testing the mentality of entrepreneurs and investors.
"Some companies will say that we will be listed soon and will raise a round of capital. After the listing, the price will be more expensive." Yang Lei said, "To invest or not to invest? This matter has become a problem for investors. If you adjust after the carnival, isn't it just paying him?"
Compared with the high market value of the capital market, many semiconductor companies that have been listed have not yet come up with market-competitive products, and their commercialization capabilities are also very weak.
For example, Huazhuo Precision Technology, which is known as the first stock of domestic lithography machines, has contributed to the company's revenue and profits from its lithography machine-related businesses, but it has declined year by year, and even dropped to zero in 2019. The company's explanation is that the product is still in the development and production stage. Core Vision claims to be the first EDA company on the Science and Technology Innovation Board, and currently, revenue from EDA business accounts for less than 3%. After the Cambrian, the first stock of AI chips, landed on the Science and Technology Innovation Board, it released a half-year report with a loss of 200 million yuan, which was 6 times more than the same period last year.
"The market is now relatively liquid, coupled with the enthusiasm of everyone, willing to bet that China's chip giants will be born in the future." Yang Lei said.
When will the bubble retreat?
In Wang Lu's view, the craziest time has passed. Investment institutions are now more cautious in reviewing projects and teams than they were six months ago. Due diligence and competitive product analysis are much more solid.
There have been signs of difficulties in product development and implementation of the company, and the investment institutions that entered the market earlier have begun to blindly pay tuition fees. "Now there are several start-up companies in the market that are not up and down, which makes investors very embarrassed. They continue to invest and feel that the results are far away. New investors are very cautious. Everyone is unwilling to publicize these things because they will be released later. Not good." Wang Lu said.
Compared with many projects that failed to start a business and disappeared in the media, Wuhan Hongxin is obviously the largest lightning incident in the domestic semiconductor industry this year. In July of this year, Hongxin, a semiconductor project with an investment of 100 billion yuan, was exposed to a large funding gap and faced the risk of project stagnation.
In addition, according to incomplete statistics from the 21st Century Business Herald, in recent years, nine local government-invested semiconductor projects have been unfinished, most of which were established after 2016, with project investment amounts of tens of billions of yuan.
A practitioner in the chip industry told Jiemian News that before the capital chain broke, the industry had a big controversy over Wuhan Hongxin. "Semiconductors can't be built with a few advanced equipment. It must go through many generations of technological iterations, and it must dig experienced talents from advanced factories, and then it will be possible to make them with an investment of hundreds of millions of dollars. Doing the 7nm process is equivalent to a newly established private aerospace company saying that it is going to the moon."
The company where the above-mentioned practitioners are located, Kelei, is an American company that provides chip measurement equipment and services for chip manufacturers such as TSMC and SMIC. Kelei currently has a monopoly in the measurement field, with a global market share of more than 70%.
From a blank chip to a complete chip, thousands of processing techniques are involved, and each technique requires specific measurement equipment. Ke Lei began to make semiconductor measurement equipment in the 1970s and has accumulated nearly 50 years of technology and patents. At present, there is only one company in the world that can achieve the coverage of the whole chain process, and the company has achieved market monopoly through patent monopoly.
He observed that in the past two years, some small domestic manufacturers have also entered the measurement field. These small manufacturers are mainly born out of scientific research institutes such as Shanghai Microelectronics. Some domestic chip makers that have been sanctioned or worried that they may be sanctioned in the future are already trying to use the equipment and services of these small manufacturers.
However, the practitioner believes that it is very difficult for newly emerging small manufacturers to challenge large manufacturers such as Kerei. "In terms of measurement, I really don't see the hope of domestic manufacturers." In his view, in the field of chip design, domestic companies such as Huawei HiSilicon have shown independent research and development capabilities, and companies such as SMIC in the chip manufacturing link are also It is struggling to catch up, but in terms of chip equipment, the country can almost be said to be blank.
Similar to this is EDA software. EDA is short for electronic design automation and is used for chip design and verification. At present, only three companies in the world, Synopsys, Cadence and Mentor Graphic, can provide full-process chip design EDA solutions. The three companies together account for more than 60% of the market share in this field.
A person familiar with the matter told Jiemian News that at the beginning of this year, the integrated circuit company Ziguang Group wanted to develop an EDA platform for domestic chip design companies, but because it was too difficult to advance, this project would not stop in the recruitment process.
"The difficulty facing the industry is that the products can be made, but compared with foreign products, there is a big gap in terms of applicability, stability and other performance indicators." Wang Lu said. Companies are making up for the shortcomings, and ultimately it depends on which companies can support it, really make the product, find the market and survive. He judged that "the prospects can basically be seen in about three years."
"Now, there is a certain bubble in the semiconductor industry, but this is a valuable bubble, and eventually the market will return to rationality." Song Chunyu said.
https://canvas.msstate.edu/eportfolios/11793/ea/Ranking_Of_BEST_FOREX_EAS
Future reading