Cheers! Wiki Finance EXPO Dubai 2022 is coming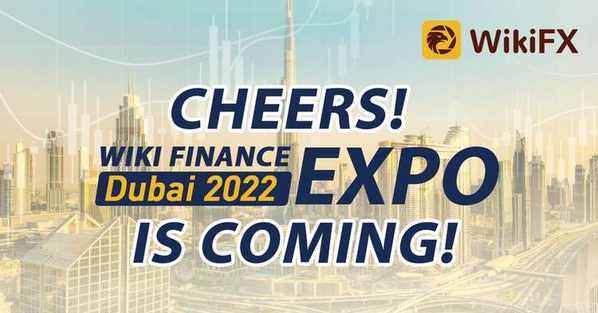 Who we are
  WikiFX is an authoritative global inquiry platform providing basic information inquiry and regulatory license inquiry. WikiFX is able to evaluate the safety and reliability of more than 33,000 global forex brokers. WikiFX gives you a huge advantage while seeking the best forex brokers. For more information, such as the review and rating of brokers, please visit our website (https://www.WikiFX.com/en)
WikiFX in the Middle East
  In Dubai, WikiFX now has a total of five staff who are responsible for the marketing issues of the Middle East region. WikiFX Arab and WikiBit have a mature fan community on Facebook. We now have a total of 12,000 followers who mainly come from the UAE and surrounding rich countries. WikiFX also has a long-term and stable partnership with nearly 20 Arab-speaking forex groups and digital currency communities, the membership we have gathered has reached up to 1.2 million, and those members mainly lived in the UAE and other Middle Eastern countries. Over the past few years, WikiFX has cooperated with five Arab-speaking forex and digital currency media, which help us cover more than 900,000 Arabic users.
WikiFinance EXPO 2022: Dubai
  Thanks to soaring oil prices over the past decade, the Middle East has maintained rapid economic growth, and it has become one of the richest and fastest-growing regions in the world. We are delighted to announce that WikiFinance EXPO 2022 will be held in Dubai. As one of the world's leading and fastest-growing commercial financial centers, Dubai has high-quality software and hardware facilities, and an excellent regulatory legal system, which attracts the attention of many retail foreign exchange brokers around the world. According to some reports, Middle East stock markets raised $14.5 billion in 2021. In 2020, Dubai announced plans to launch a 2 billion dirham ($544.57 million) market-maker fund and initial public offerings of 10 state-backed companies as part of plans to boost activity on the local bourse. In addition, time zones in the Middle East allow traders to catch the best market opening times in the world. Therefore, there are a lot of potential opportunities in the forex market of the Middle East. It is the first time that WikiFinance EXPO was held in the Middle East. Lots of wonderful events would be arranged during the EXPO, including seminars by top-tier trainers, round-table discussions, award presentation ceremonies, and variety shows. It would be the most awaited event for both global and regional FX players to join, share and communicate there. WikiFX currently has about 200 downloads per day in these Arab-speaking countries, and about 650 DAU(daily active users)every day. We are expecting that the number of daily active users can be reached around 1,000-1,200 during and after the Dubai EXPO. In addition, WikiFX.com receives about 8,000 traffic a day in Arab-speaking countries.
  WikiEXPO has already been successfully held in 6 different places globally since 2019, mainly in Australia and Asia. Recently, Wiki Finance EXPO will be held in the booming metropolis Ho Chi Minh City, Vietnam in Jun. 12th,2022. which is expected to attract an unprecedented amount of participants including over 3,000 guests, 30 top forex experts, and at least 30 exhibitors. There will be at least 26 booths.
  As a brand of the offline exhibition in the international financial industry, WikiEXPO is a professional knowledge sharing and business exchange platform for project owners, investors, and practitioners, providing more than 1,000 cooperation opportunities for more than 10,000 investors and hundreds of project owners every year. It has been in a leading position in the financial industry for a long time.
  On the one hand, WikiEXPO gives full play to the information resource advantages of the financial information media platform. WikiEXPO guarantees that all exhibitors are trustworthy. They can be explored from the WikiFX website, on WikiFX, you can find their qualification, reputation, and other factors. The EXPO can provide investors with good opportunities by establishing a safe investment environment. On the other hand, each exhibition will invite top-tier brokers representatives to provide investors with opportunities to share knowledge of financial industry trading skills. We want to create a worldwide, reliable, and high-quality offline exhibition brand in the financial industry. Besides, WikiEXPO wants you to interact with people in a comfortable environment. So it will be held in a local five-star hotel. During the event, there will be lunch, tea break, and some nice gifts waiting for the attendees. Some lucky attendees can even get a special prize.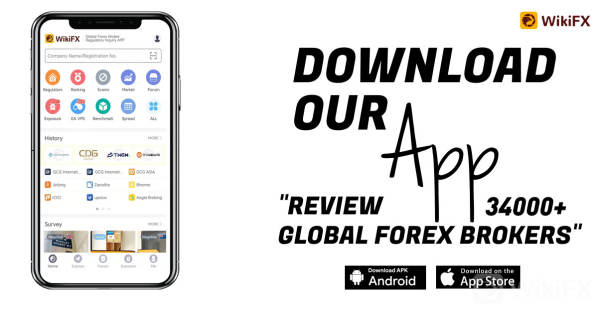 Future reading